About Artym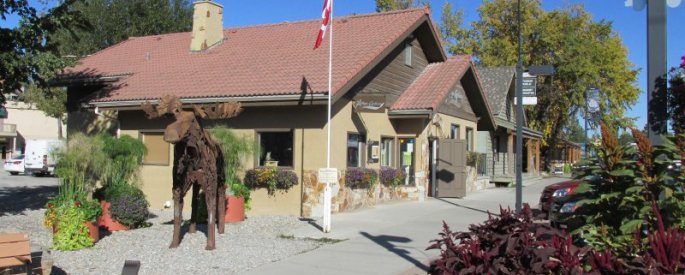 The Artym Gallery is located on the main street of picturesque Invermere B.C. and provides high quality Canadian art. With over sixty-five different artists to choose from, and around 100 original paintings on the wall at any given time, variety abounds!
To keep the walls fresh, we frequently re-hang the gallery and are constantly receiving new work, so stop by and see what's new. We love what we do. The passion that we have for artwork enables us to find the perfect piece for a client. We constantly strive to deliver the highest quality works possible.
Once you have found the perfect piece, we offer many payment options, including a convenient lay-a-way plan. We ship world-wide as well as personally deliver to Calgary on a regular basis. We offer consulting services to both private and corporate clients – we will strive to find the best piece for each client.
With artists demonstrations throughout the summer and shows going on all year (see our News & Events page) there is always something new and exciting at the Artym! Keep track of events on-line, or enjoy them in person.
Phone: 1-250-342-7566
The Artym Gallery
934 -7th Ave (Box 235)
Invermere, BC V0A 1K0
Canada
Hours:
Monday - Saturday: 10am - 5:30pm
Sunday & Holidays: 11am - 3pm